Gran Turismo Italia 2013
Gran Turismo Italia is a seven day road trip in Italy for owners of super cars. Starting by Lago Maggiore it takes us on a journey through the coast line of Liguria and the italian riviera to the rolling hills of Tuscany and back to Lombardy again.
Mille Miglia!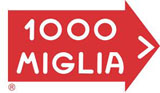 En route we will experience the best Italy has to offer, in terms of fantastic locations, food and some truly amazing driving roads. The road trip pinnacles with a truly unique experience - driving the Passo della Futa druing the historic rally of Mille Miglia.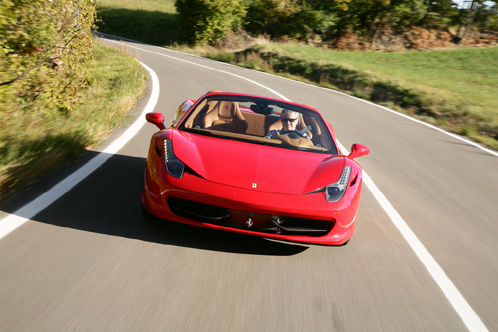 Event schedule
Each day will be roughly 4 hours of driving. Sometimes less, sometimes a bit more. Besides driving we will do stops for special activities and events along the road, like shopping, secret restaurants, spa baths, vista points, photo opportunities, factory visits and such. The time schedule for each day is: breakfast at 9.00, start driving at 10.00, lunch en route, arrival to hotel during the afternoon and dinner at 20.00.
Monday 13 May - Welcome to Italy and Lago Maggiore
We meet in what is our favorite hotel in the world - Hotel Splendid in Baveno by Lago Maggiore. You who have been there probably agree. We have reserved the pool area for ourselves, where we serve an Aperitif starting from 14.00. At 20.00 we have a short drivers briefing and then we are picked up by a boat taxi that will take us to Fishermans Island for dinner.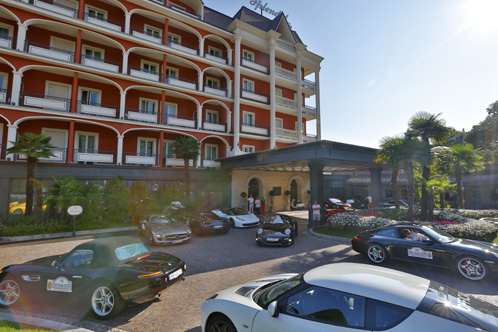 Hotel Splendid by Lago Maggiore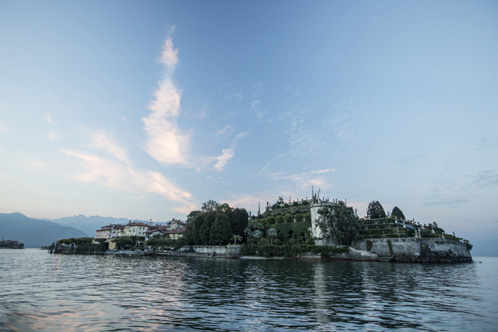 Fisherman's island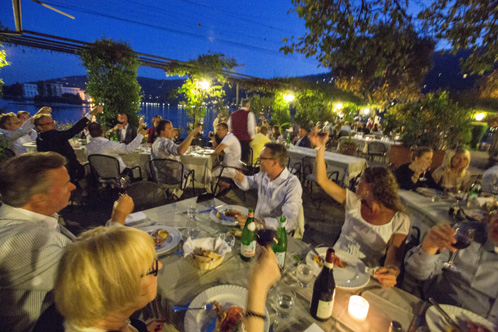 Dinner at Fisherman's island
14.00 - 20.00 Aperitif by the pool (extended version if you arrive early)
20.00 - Short driver briefing at hotel
20.15 - Pickup with taxi boat and dinner at Fisherman's Island
Tuesday 14 May - The Italian Riviera and Porto Venere
Lago Maggiore is not a bad place to be. Thats why there is no stress this first driving day. We start driving at 12.00 when we head southwest towards the Italian Riviera and Ligurian coastline. It will take us roughly three hours of driving, where the last part is the A12 from Genova to La Spezia. Autostrada A12 is the most expensive infrastructure project of all times in Italy. When you drive it you will understand why. The A12 is a twisty masterpiece of tunnels and bridges with a spectacular view of the mediterranean to the west. We will arrive to Porto Venere in the afternoon.

Porto Venere

View over the gulf of La Spezia from the pool area of Royal Sporting in Porto Venere
11.00 - Brunch at hotel
12.00 - Leaving Hotel
15.00 - Arrival to Royal Sporting Hotel, Porto Venere
16.00 - 20.00 Aperitif by the pool
20.00 - Dinner at Da Paolos in Porto Venere harbor
Wednesday 15 May - Passo Bracco and Cinque Terre
Today we drive our first mountain pass. It is a classic - Passo Bracco on Via Aurelia. Via Aurelia (SS1) was the first paved road in Italy, spanning from Rome all the way to Ventimiglia. Yes, it was once an old roman road. Then we move on to Cinque Terre, a UNESCO world heritage site in a national park, where we drive to the old fishermans village of Monterosso al Mare for lunch.
Cinque Terre is a national park. And some of it is a no-driving zone. With the kind help from the Mayor of Monterosso we have received a permit to drive all the way in to this Cinque Terre village and park our cars in the harbour. Right next to the restaurant Casello for lunch.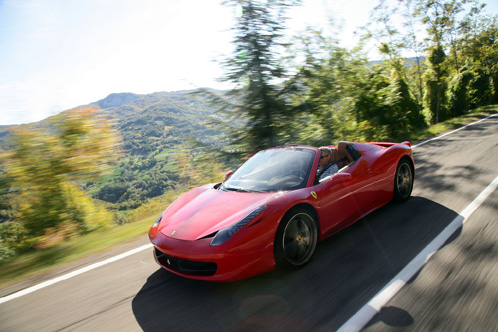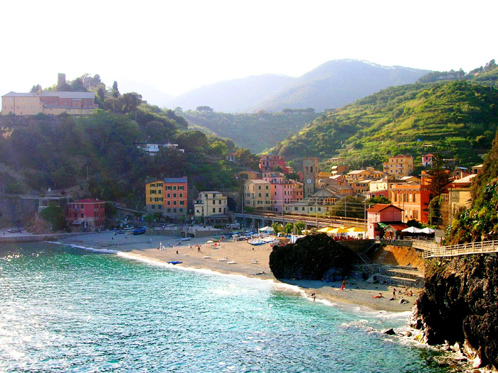 Monterosso al Mare in Cinque Terre
After returning to Porto Venere, we have aperitif by the hotel pool from 16.00. Then, at 20.00 we will be picked up by taxi boats (Riva, of course) from the Royal Sporting Hotel jetty and taken to the island of Palmaria and the restaurant Locanda Lorena - one of the best sea food restaurants in Italy. No joke.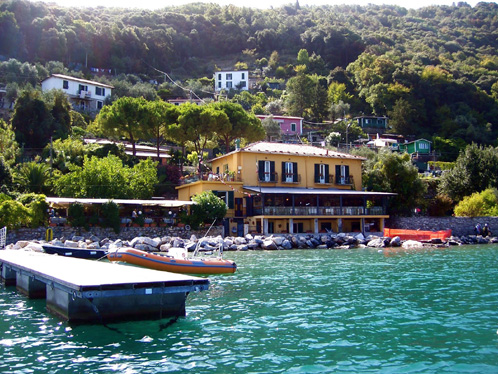 Locanda Lorena on Palmaria island. A five minute boat trip from Porto Venere and Royal Sporting Hotel.
09.00 - Breakfast
10.00 - Leaving Hotel
11.00 - Passo del Bracco
13.00 - Lunch in the harbor of Monterosso al Mare (Cinque Terre)
15.00 - Drive back to Porto Venere
16.00 - Aperitif by the Pool at Royal Sporting
20.00 - Dinner at Locanda Lorena on Palmaria island
Thursday 16 May - Pagani Automobili, Tuscany and Siena
It is now time to say good bye to Liguria and drive southeast towards Tuscany. Our first stop, however is in the vicinity of Modena for a very special event. And to get there we drive the awesome Passo del Cisa across the Apuani mountains. After lunch in Modena we continue for a special event at Pagani Automobili.
During late afternoon we arrive at Borgo Scopeto which is close to Siena. This will be our home for the next two nights.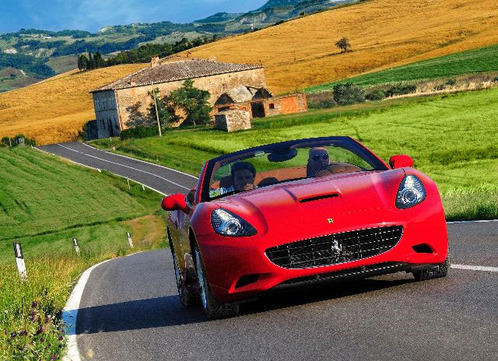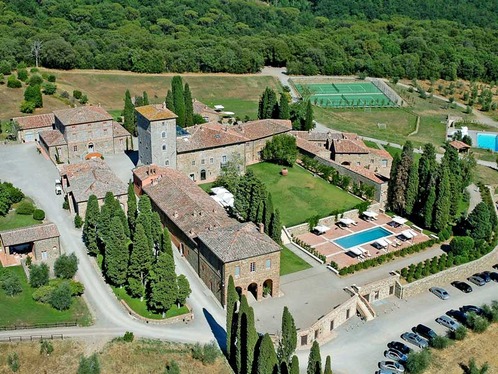 Borgo Scopeto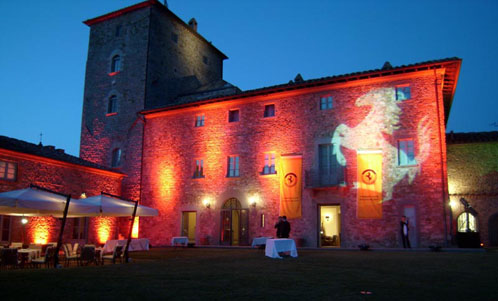 Borgo Scopeto preparing for Gran Turismo Italia
We have aperitif by the hotel pool starting from 18.00 and the dinner is, as always, around 20.00.
09.00 - Breakfast
10.00 - Leaving Porto Venere
11.00 - Passo della Cisa
12.00 - Lunch in Modena
15.00 - Special event at Pagani Automobili factory
18.00 - Wine tasting in Borgo Scopeto
20.00 - Dinner (fiorentina) at Borgo Scopeto
Friday 17 May - Tuscany, Montepulciano and Montalcino
This day we spend in Tuscany, more specific in Montepulciano. Using the twisty roads of this region we make our way to Fattoria di Palazzo Vecchio in the Montepulciano region. After a degustation of their wines we have lunch on their premises, prepared in a typical Tuscan tradition.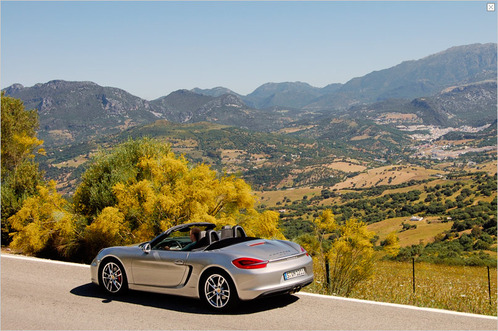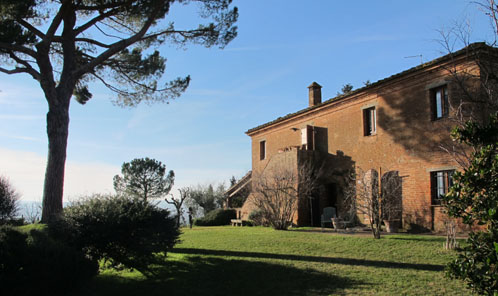 Palazzo Vecchio in Montepulciano. Our first stop on the 17th of May for wine tasting and a Tuscan style lunch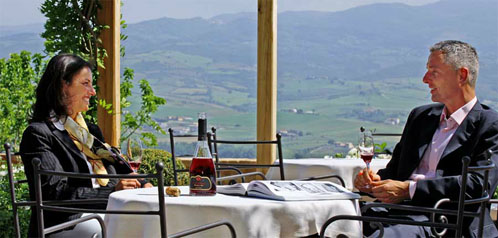 View from Castello Banfi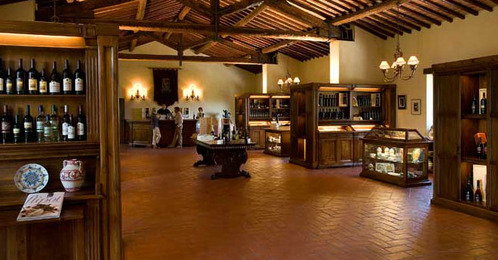 Castello Banfi - arguably one of the best wine makers in Tuscany, and our second stop this day
A typical Tuscan lunch takes no less than three hours(!). And when we are finally done with the last dessert, we make our way to Castello Banfi for another wine tasting, this time Brunello di Montalcino.
Back home in Borgo Scopeto we have aperitif by the pool at 18.00 and dinner, as usual at 20.00.
09.00 - Breakfast
10.00 - Leaving Borgo Scopeto
12.00 - Wine tasting and lunch in Fattoria di Palazzo Vecchio
16.00 - Wine tasting at Castello Banfi
20.00 - Dinner at Borgo Scopeto
Saturday 18 May - Passo della Futa with Mille Miglia
And now, it is time to join what is probably the most prestigious motor event in the history of man kind - the Mille Miglia. We leave our hotel at 10.00 in the morning and drive to Passo della Futa for lunch, where we await the Mille Miglia cars to pass. After lunch it is time for us to join the fun of Passo della Futa and join in the foot steps of this most prestigious rally in the world.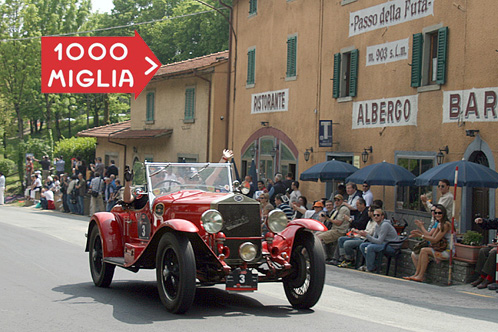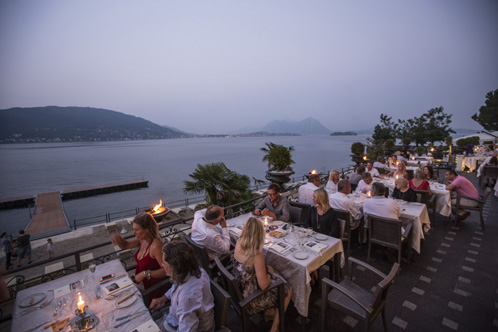 After driving Passo della Futa we continue back to Hotel Splendid and have dinner on the terrace overlooking Lago Maggiore
When finishing the mountain pass, we take the autostrada back to Lago Maggiore and Splendid hotel. The same location we started the road trip six days before. We will arrive at roughly 18.00 and we have dinner on the hotel terrace overlooking the lake at 20.00.
09.00 - Breakfast
10.00 - Leaving Borgo Scopeto
12.00 - Lunch in Passo della Futa vieweing Mille Miglia
14.00 - Driving Passo della Futa chasing the Mille Miglia cars
18.00 - Aperitif by the Pool in Hotel Splendid by Lago Maggiore
20.00 - Closing dinner on the hotel terrace
Sunday 19 May
10.00 - Breakfast
12.00 - Check-out from hotel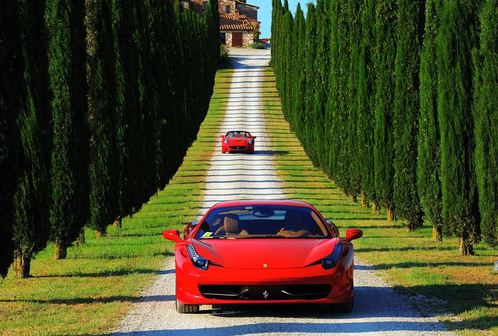 Join us in Italy!
This roadtrip in the best country in the world is 3800 EUR (+ VAT in some countries) which covers six nights in luxury hotels, six lunches, six dinners, four wine tastings, maps and routes and lots of surprises along the road. This for a car with driver and passenger (two people).
If you live far from the civilized world (as in Scandinavia and Estonia), you can have your car transported to and from Hotel Splendid by Lago Maggiore. As usual, we are cooperating with the excellent guys from Eurotransport. This option is 16.400 SEK (+ VAT in some countries) extra. Please state "transport" in the message field when registering.
Please note that this event is limited to a maximum of 25 participating cars.
For questions regarding registration, please contact us on registry@granturismo.org.