Eight days on the best roads in the world
Forget highways and Autobahn. The best roads in the world are in the mountainous region of the Alps. There we have the now classic Stelvio pass which Top Gear named the greatest driving road of the world. But, there are even better roads and mountain passes, not yet exposed to the attention of motorists around the world. Secret slices of motoring heaven that only the locals yet know of.
We have put together what we think is the ultimate road trip. For you, your super car and your companion. Not only are we going to drive on the best roads in the world through four countries in nine days, we are also staying at some of the most luxurious hotels in Europe, like the world famous Villa d'Este at Lake Como and Byblos in Saint-Tropez.
Event schedule
We start from Lake Como in Italy and end in Saint-Tropez in France eight days later. Each morning we present the days itinerary, route, where we stop for lunch and where we stay for the night. You can read about the exact route and hotels below.
Each day will be roughly 4 hours of driving. Sometimes less, sometimes a bit more. Besides driving we will do stops for special activities and events along the road, like shopping, special restaurants, spa baths, vista points, photo opportunities, factory visits and such. The time schedule for each day is: breakfast at 9.00, start driving at 10.00, lunch en route, arrival to hotel during the afternoon and dinner at 20.00.
We have done our very best to try to find things both men and women find interesting or fun. We also recognize the fact that neither one of us like a tight and stressed schedule during a vacation. Thats why we have tried to create lots of "free time" during the trip, where each participant can explore the surroundings or just relax by the pool, lake or have a laugh with your new friends over a cold drink by the bar.
Day one - arrival to Lake Como and Villa d'Este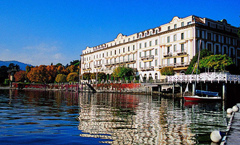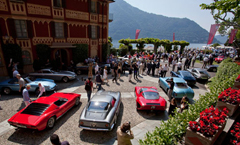 We start by meeting at the world famous luxury hotel Villa d'Este by Lake Como, just north of Milan. During the three course dinner we will a short briefing by Peter, outlining and giving important information about the event. Please note that you need a jacket and tie to enter the Villa d'Este restaurant. (After dinner you can throw the tie in Lake Como, since you won't be needing it for the rest of the trip)
12.00 Gran Turismo Europa check-in desk opens
20.00 Dinner and briefing
Day two - Lake Como to Davos (334 km)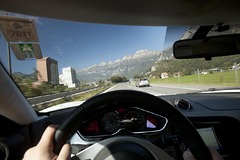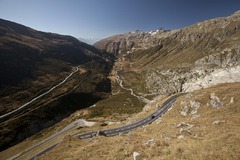 On this first day of driving we drive what Top Gear think is the best road in the world - the Stelvio pass. We then continue on Fluella pass to Davos where we check-in to Steinberger hotel. We will have lunch en route and arrive to Davos during late afternoon. Dinner as always at 20.00 in the hotel restaurant.
Day three - Davos to Interlaken (266 km)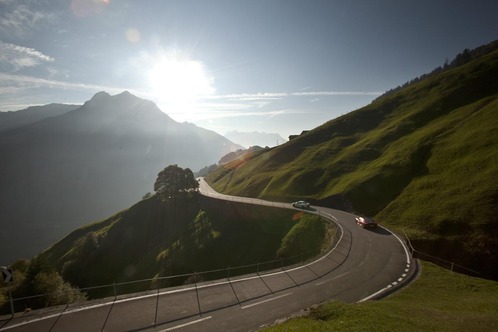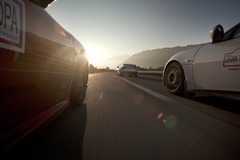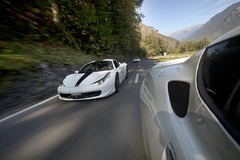 We start by finishing the Fluellapass, then continue on the famous Klausenpass and Sustenpass before arriving to the beautiful town of Interlaken in the Jungfrau region. Oh, and lets not forget the compulsory wiener schnitzel on the peak of Klausenpass for lunch. Dinner in Hotel Victoria at 20.00 where we stay for the night.
Day four - Interlaken to Baveno (360 km)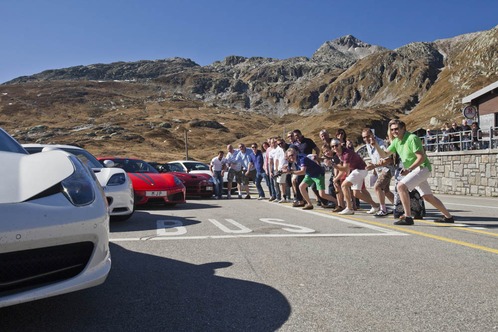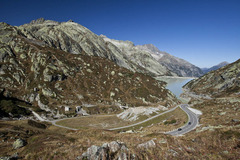 Another great day for the driver, where we drive what many think are the best roads in the world. First Grimselpass, then continuation on Furka- and Oberalppass. We then descend from the alps on San Bernardino and go to Peter Ternströms favorite hotel: Splendid in Baveno, run by the extremely well dressed Zacchera family. We will stay at this magnificent location for two nights - yes, it is so good. We will stop for lunch en route in the swiss alps, and have dinner at 20.00 in the restaurant of Hotel Splendid in Baveno.
Day five - Open program (0-600 km)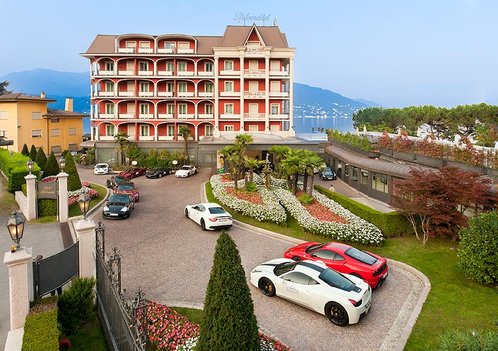 This day has an open program where each participant can decide what to do. Go to Milan for F1 or just stay in Baveno for a great time by Lago Maggiore. We will regroup in Hotel Splendid for another excellent italian dinner at 20.00.
Day six - Baveno to Talloires (321 km)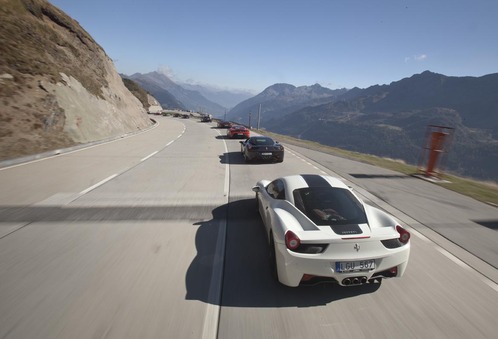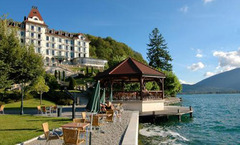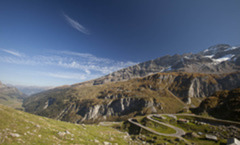 Even though todays route is mainly ultra-high-speed italian autostrada you will probably enjoy the Via Aosta Valley north of Turin, going through the Mont Blanc tunnel and the french small roads leading towards Menthon by lake Annecy and hotel Palace du Menthon. We have lunch en route and dinner, as always at 20.00 in the hotel.
Day seven - Talloires - Saint-Tropez (507 km)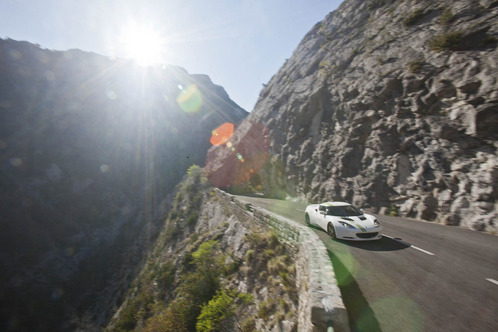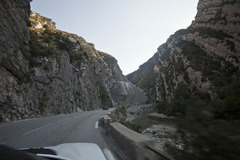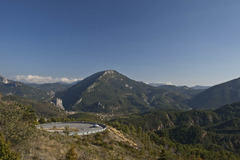 Route Napoleon (N85) is what Evo magazine is the best road in the world. In the 2011 trip, many participants agreed. Although the distance is long, you will have a great time on this road that is especially built for your super car. We will have lunch en route and check in to the world famous Hotel Byblos in Saint-Tropez during the afternoon. Dinner in Spoon restaurant at 20.00.
Day eight - Open program Provence (0-160 km)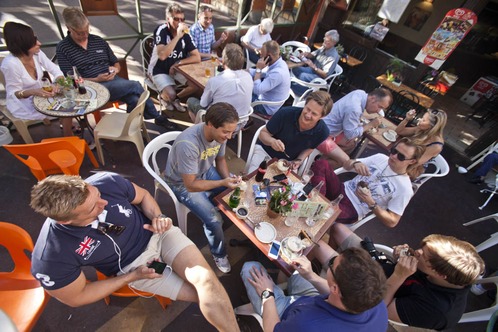 The second day with an open program. Either stay in the decadence of Saint-Tropez with Peter, or join for some inspired driving on rally stages in Provence.
Dinner in Spoon restaurant at 20.00, then after party at a night club in Saint-Tropez.
Day nine - Check-out from hotel
14.00 - check out from hotel Byblos.
Join us through Europe on the best roads in the world
This roadtrip on the best roads in the world is 6600 EUR (+VAT) which covers eight nights in luxury hotels, eight lunches, eight dinners, maps and routes, at least one factory visit and lots of surprises along the road. This for a car with driver and passenger (two people).
Yes, we can invoice your business. Enter your invoicing details in the message field.
If you live far from the civilized world (as in Scandinavia and Estonia), you can have your car transported to Milan and back from St Tropez. As usual, we are cooperating with the excellent guys from Eurotransport. This option is 15.500 SEK extra. Please state "transport" in the message field when registering or book your transport at: transport@eurotransport.se.