Gran Turismo Baltica 2012 - its time to make history again
In 2005, some 40 super cars set off from Sweden to Poland for the first edition of Gran Turismo Polonia, an event who's popularity has reached astronomic proportions and now is the largest motoring- and lifestyle event in Poland. Now, eight years later, it is time to do it all over again, with a new former eastern bloc country to invade. We are going to Estonia and to the secret race track in the coastal city of Pärnu for an epic week of total madness both on and off the track. Its time to make history again.
The plan
In case you haven't noticed, there is quite a hefty bit of water separating the Scandinavian peninsula with the Baltic countries. (Its called the Baltic Sea). Thats why we are including the ferry transfer in this trip (unless you dont need it, see registration).
The event starts in the harbour of Stockholm, where we embark the ferry to Tallinn, Estonia. We hopefully make it to Tallinn the next morning and continue on Estonian motorways to Pärnu which is 130 km away. In Pärnu, we check in to the hotel and enjoy a day at the beach.
The next following three days we have fun on the brand new Pärnu Ring race track. During evenings we will have special events organized, and the whole event is finished off with a massive dinner closing party in one of the best restaurants in Pärnu.
On Friday 24 August it is time to embark the ferry in Tallinn and go back to Scandinavia. We will hit the harbor in Stockholm early morning 30 August.
Pärnu - the summer capital of the Baltics
The city of Pärnu lies in southwestern Estonia on the coast of the Baltic Sea, some 130 km from Tallinn. Pärnu can easily be compared to Visby or Sopot and is a classic summer party destination for the entire Baltic region.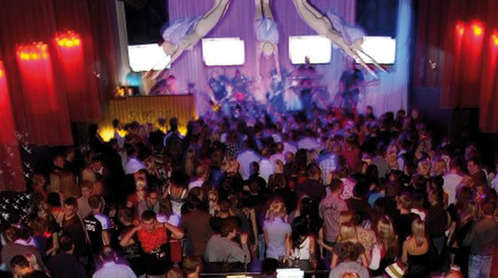 Getting tanned, getting wet, frolicking on the beach and generally enjoying the great outdoors. For well over a century now, those are the attractions that have been pulling the masses to Pärnu, Estonia's Summer Capital.
Once here, it's easy to see why Estonians have designated this town as their summer party spot. Apart from a fantastic, well-developed beach, Pärnu is full of manicured parks and stunning villas. And then there's the Old Town, a timeless treasure trove of cafés, boutiques and historical curiosities. It even has a couple Medieval sights thrown in for good measure.
Audruring
The race track in Pärnu is actually no secret to the Estonians. It was built as early as the 1930's with the use of public roads. It was, for a long time, the only race track in the former Soviet Union. For 2012, the track is completely refurbished, with new surface and an updated layout. It is 3.3 km of twists and turns in a landscape similar to the dunes of Zandvoort.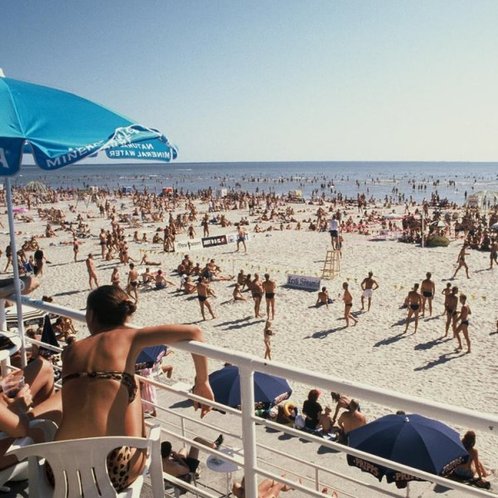 Bring your family!
Pärnu is a beach resort. Have fun with the boys on the track while your family waits for you on the beach doing boring things like sunbathing, swimming in the sea and getting yet another ice cream for the kids.
Co-organized with Auto100
This event is co-organized with our partner Auto100 in Tallinn. Yes, thats the guys who sell Lamborghini, Lotus and Bentley in the Baltic countries. They will help you with service on the track and with any other problem you might have with your super car on this event.
Event schedule
Please note that the event schedule is preliminary and can be adjusted at a later stage.
24 August: Assembly in Stockholm
16.00 - Assembly by the Tallink ferry terminal
17.45 - Ferry departing for Tallinn, Estonia
25 August: Arrival to Estonia
10.00 - Arrival in Tallinn Harbor
11.00 - Lunch at Lamborghini Tallinn / Mustamäe tee 4
13.00 - Drive to Pärnu (130km)
15.00 - Check in to Hotel in Pärnu
19.00 - Briefing dinner at Hotel
26-27-28 August: Driving on Pärnu Ring
Three full days on the track with catered lunch and instruction and special events in the evenings.
28 August: Gala dinner and closing party
20.00 - Gala dinner in Amende Villa, Pärnu
29 August: Returning to Stockholm
12.00 - Check-out from hotel and drive to Tallinn
18.00 - Ferry departing from Tallinn to Stockholm
30 August: Arrival in Stockholm
10.00 - Ferry arrives to Stockholm harbor
Join us in Estonia!
Registration is 2200 EUR (+ VAT) and includes three days on the race track Pärnu Ring, four nights in a four star hotel wth safe parking for your car, catered lunches on track, instruction, welcome and closing dinners and a great story to tell your grandchildren.
The registration fee also includes the ferry transfer from Stockholm to Tallinn, with A-class cabin, dinners and breakfasts for two people. If you dont need this, the registration fee is 1600 EUR (+VAT)
The price is for one car with driver + passenger. Both are allowed to drive on the track, sharing the same car.
Please state in your registration if you want two single beds or one double bed in your hotel room. Yes, we can invoice your business.