Gran Turismo Baltica 2021
A major European city with a great racing track right in the centre. A hotel garage full of supercars and over a hundred new and old friends. We had a fantastic time in 2019, and are already looking forward to see you in 2021!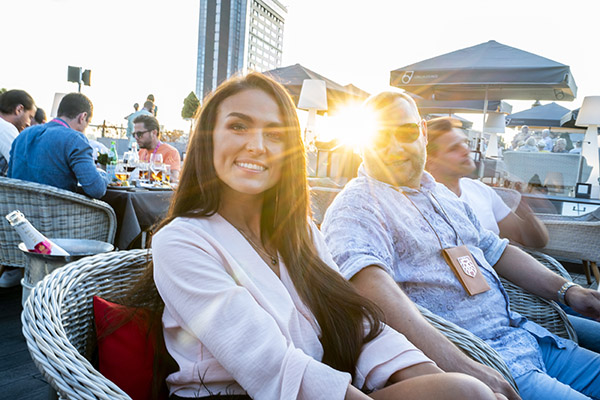 Welcome to Riga on the 4th of August
The event starts on the 4th of August. Our reception desk opens at noon in the lobby of Radisson Blu hotel, in the centre of Riga. After check-in you get your room key and can enjoy the spectacular view from your hotel room overlooking Riga. Radisson Blu hotel is one of the tallest buildings in town.
If you have opted to have us transport your car to Riga from Scandinavia and fly in, you will find your car parked in hotel garage below.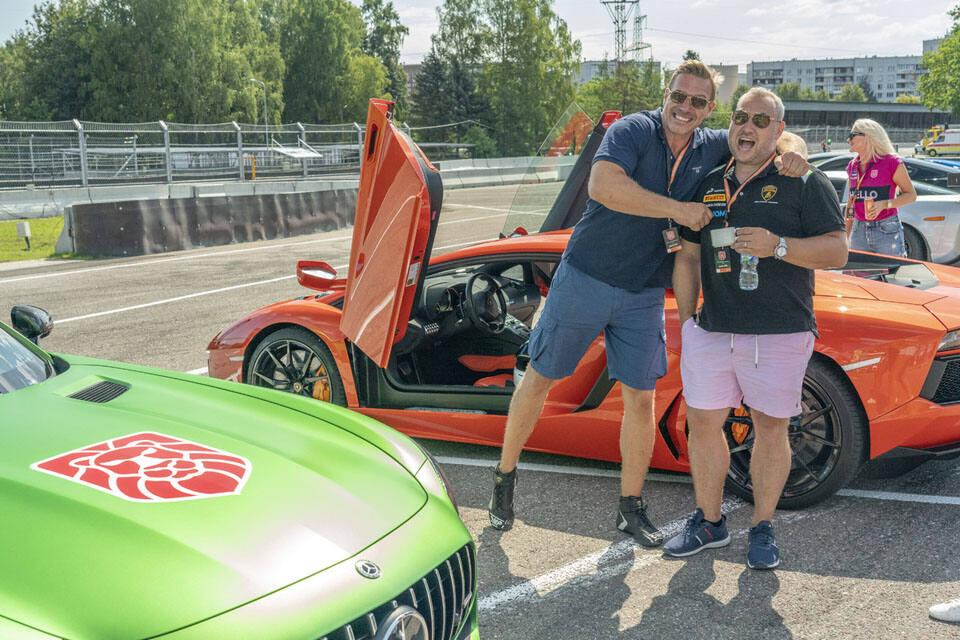 In the evening, at about 19.00, we have a drivers welcome briefing and then dinner in a nearby restarurant.
During the coming three days we are on the track, which is booked for us exclusively from 9 to 17 each day. We drive according to open pit lane regulations, so there are no annoying groups. However, the first morning hours are reserved for non-aggressive "get to know the track" kind of sessions.
Lunch and full day hospitality is available on the track in the VIP area. We also have instruction available, which is included.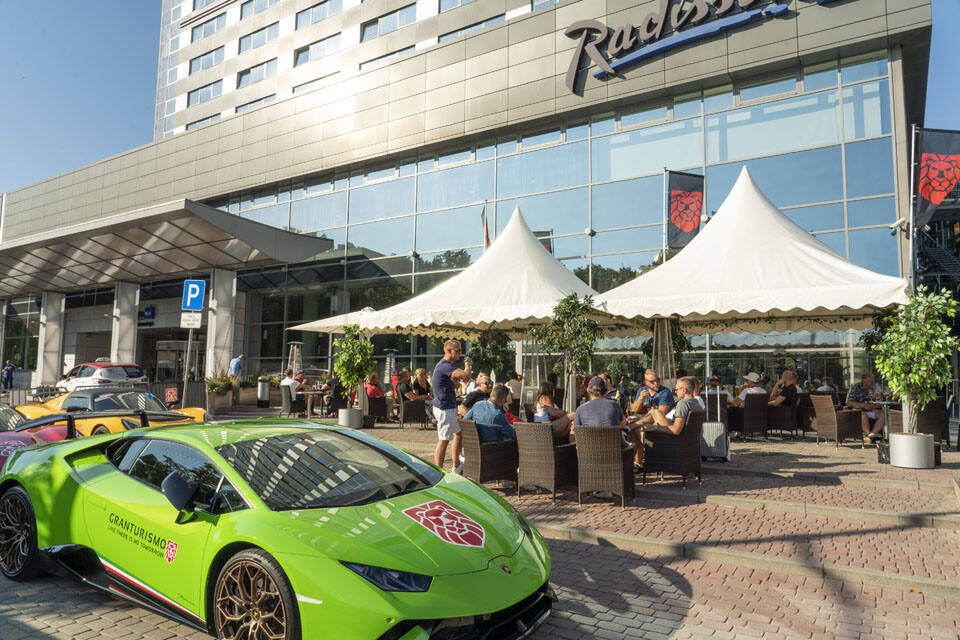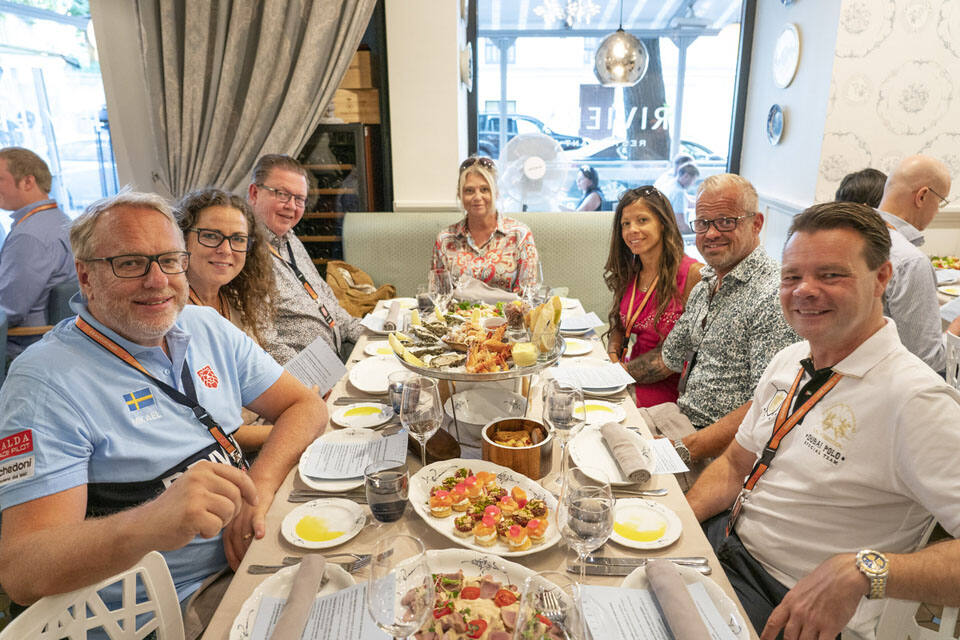 Every night we have Gran Turismo After Track in our private bar area outside the hotel, starting from 18.00. At about 20:00, we go for dinner. All dinners are in select restaurants in Riga old town walking distance from the hotel.
The track - Bikernieku Trase
Situated in a forest just 7 km from the centre of Riga is Bikernieku racing track. It is about 20 minutes drive from our hotel. The track has three different configurations, ranging from 3 to a whopping 7(!) kilometres. Thats like having a Spa-Franchorchamps, but in the middle of a city.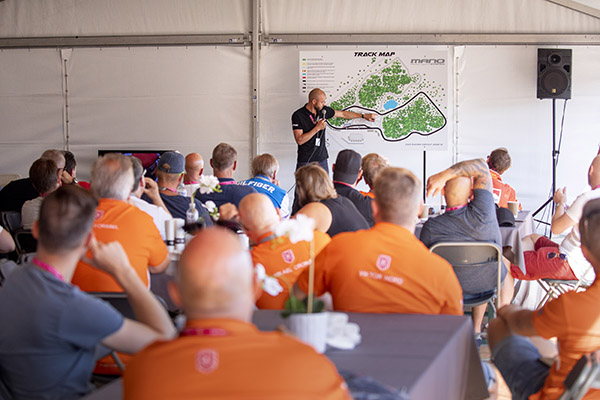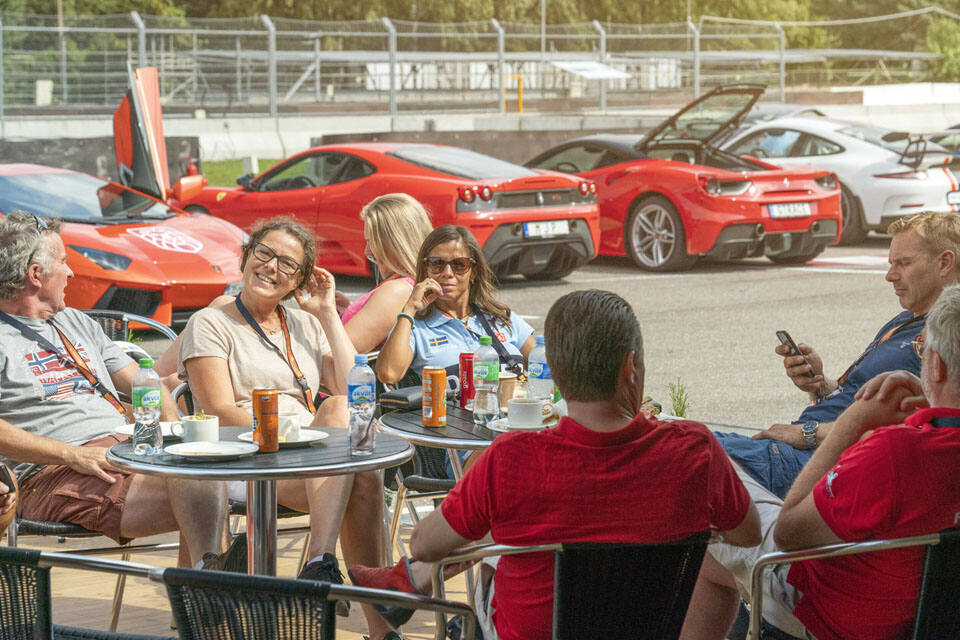 We will be driving the 4 kilometer "high speed" configuration. The track is famous for its drift-friendly corners around the main spectator area, making it great for drifting competition.
The track also has some scary parts, so it is imperative to take things slowly in the beginning, or use one of our instructors.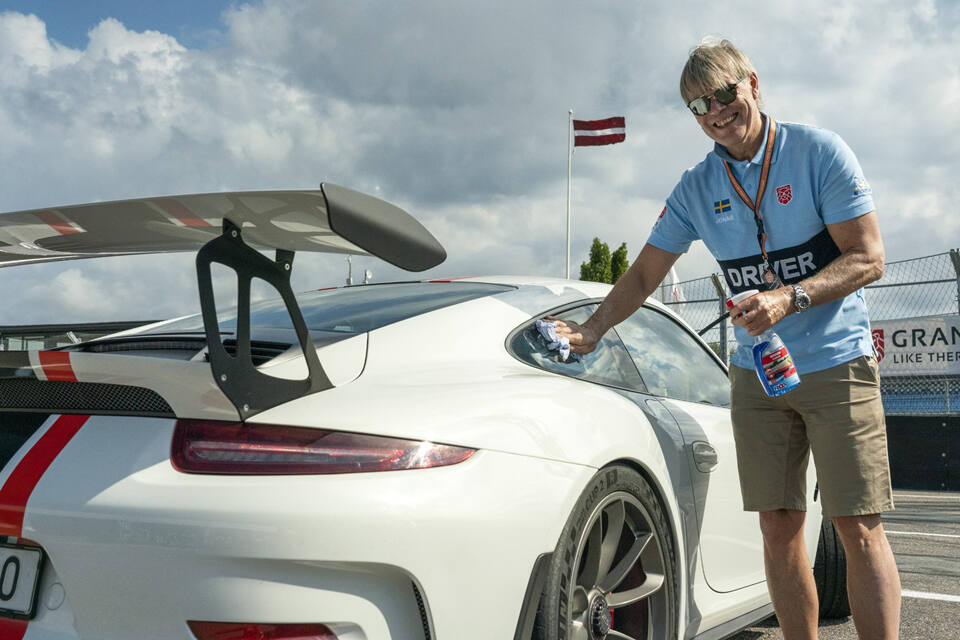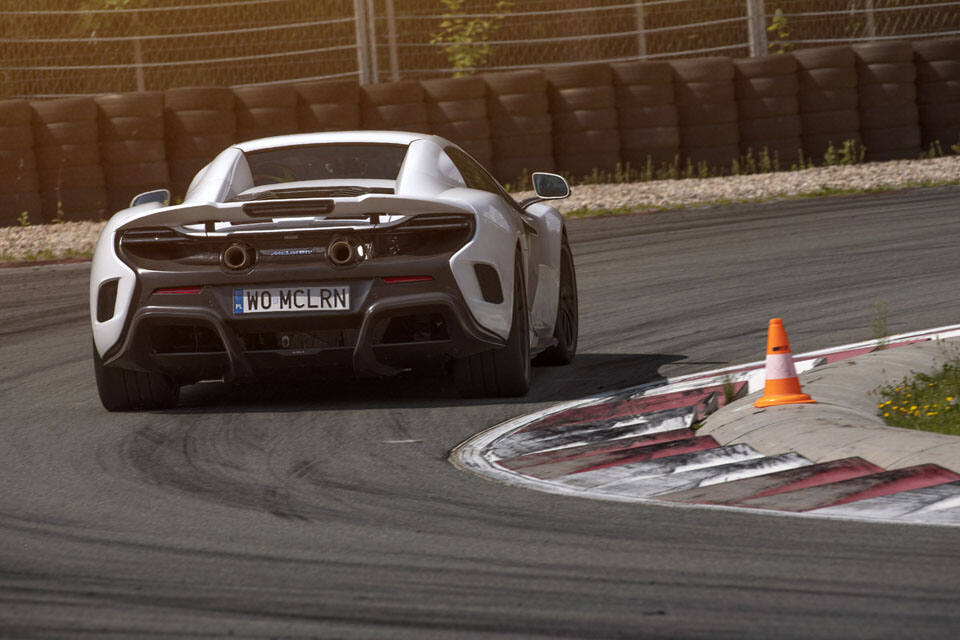 The Gran Turismo experience
Since we started almost two decade ago, we have been doing things a little bit differently. Our events are not just about driving, it is just as much about meeting the people who love driving, too. Hence, we always have the entire group stay at the same hotel, organise welcome and closing dinners, and lots of other social activities during the events. We call this the Gran Turismo experience. Welcome to our family of super car drivers!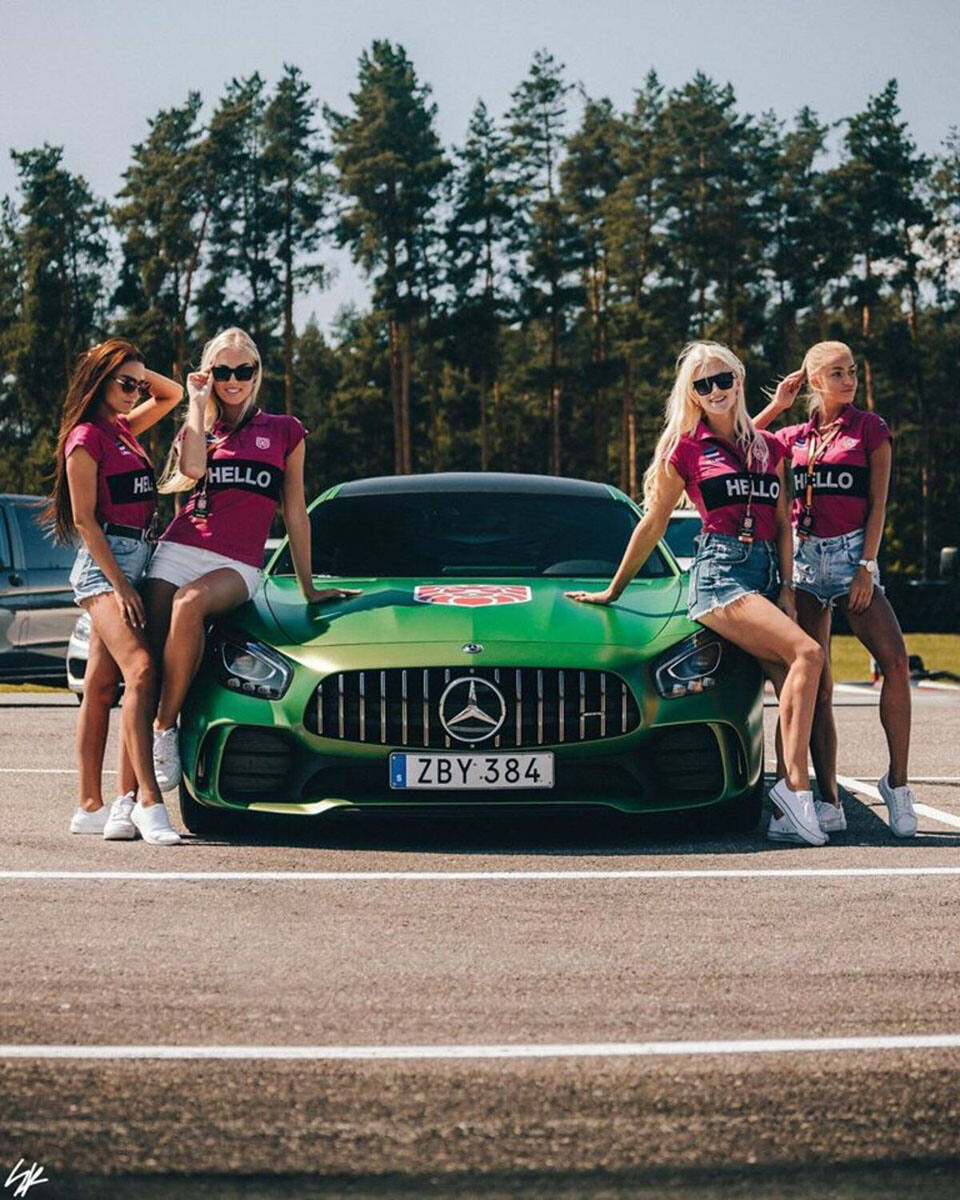 Event schedule
Lunch is served on the track every day between 12 and 14. Snacks and refreshments are available the whole day.
Wednesday 4 August: Arrival to Riga
14.00 - Check in to the event in the lobby of Radisson Blu opens
19.00 - Mingel and briefing in the hotel
20.00 - Dinner in restaurant Riviera (yes!)
Thursday 5 August: Driving on Riga race track
9.00 - 9.30 Safety briefing
9.30 - 11.00 Non-aggressive driving
11:00 - 17:00 Open pit lane
18.00 - 20:00 Gran Turismo After Track on the hotel
20.00 - 22.30 Dinner in restaurant 67 Grill & Lounge
Friday 6 August: Driving on Riga race track
9:00 - 10:00 Non-aggressive driving
10:00 - 17:00 Open pit lane
18.00 - 20:00 Gran Turismo After Track in the hotel
20:00 - Dinner at KOYA by the river Daugava
Saturday 7 August: Driving on Riga race track
9:00 - 10:00 Non-aggressive driving
10:00 - 17:00 Open pit lane
17:00 - 18:00 Drivers parade in Riga
18.00 - 20:00 Gran Turismo After Track in the hotel
20:00 - Dinner at Kalku Värti
23.30 - VIP access to Coyote Fly (night club)
Sunday 8 August
12.00 - Check-out from hotel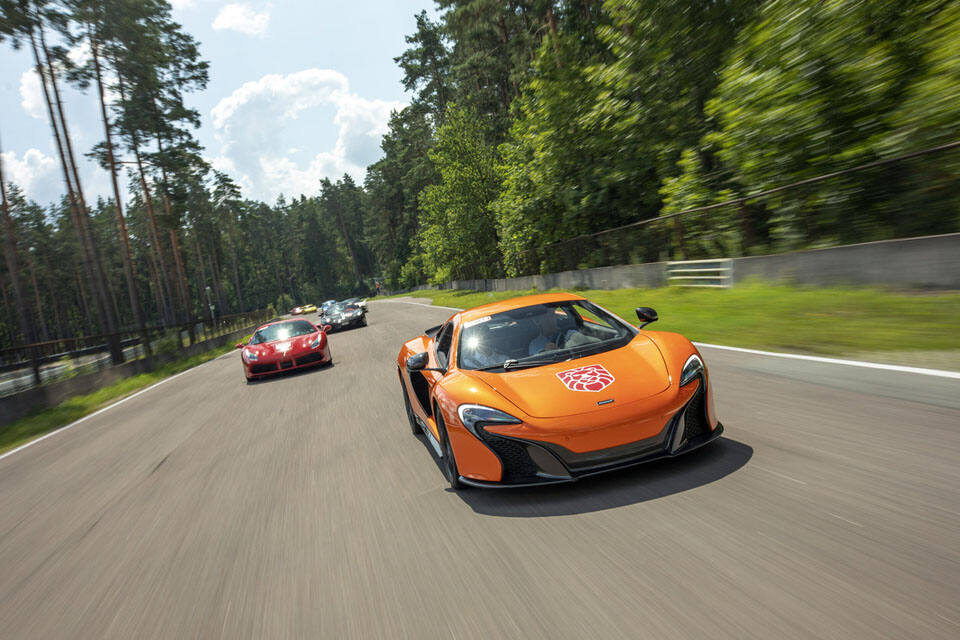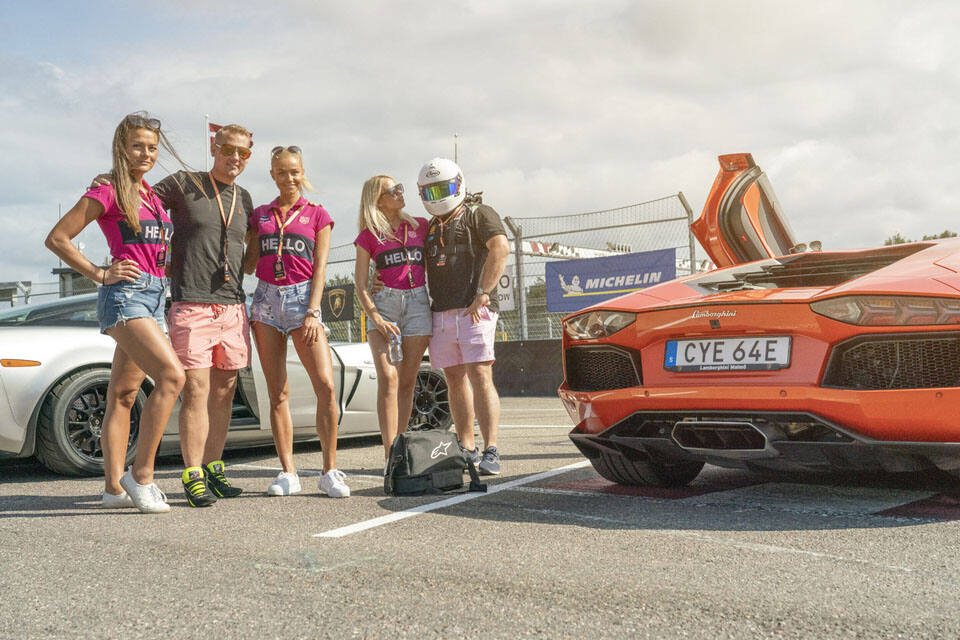 Getting to Riga from Scandinavia
If you live in Scandinavia, you have three options to get to Riga. One is to take the ferry (TallinkSilja) from Stockholm to Riga (and back). The ferry leaves every day.
The second option is to have us trailer your car. This option is 790 EUR extra, and we can pick it up in Copenhagen, Malmö, Gothenburg or Stockholm, and will bring it to Riga and back for you. There are flights leaving Oslo, Gothenburg, Copenhagen and Stockholm to Riga every day. A very convenient option where you don't have to spend time on the ferry crossing the Baltic sea.
The third, most adventurous option, is to join the road trip to Riga which starts in Warsaw on the 2 of August. Total driving distance is 775 km on fun roads. Along the way, we stop in Vilnius. To join the road trip, please let us know.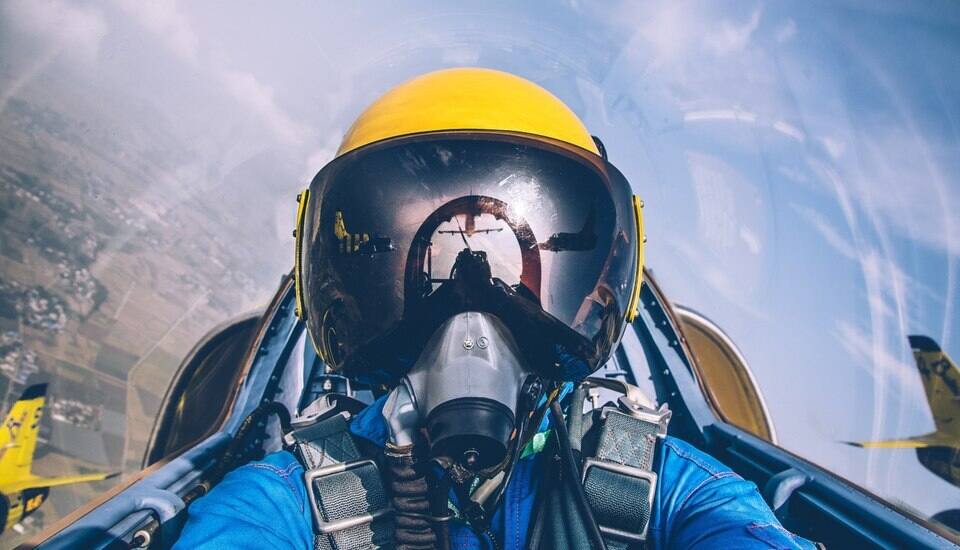 Take to the skies over Riga in a Jet Fighter during Gran Turismo Baltica
As every year, we are doing formation flights together with the Baltic Bees aerobatic team. You are invited as a passenger. The flights are planned for the afternoon of Friday the 6th of August. The experience is 1 800 EUR extra and it worth every single penny. Let us know when you book the event if you also want to join the jet flights.