Many people enjoy a really good road trip. So do we. In fact, we enjoy it so much that we have spent the last two weeks going about in Europe in one of the two company Lotus Evoras. We have been scouting for the best roads, hotels and restuarants for Gran Turismo Europa. The result - A 2000 km(!) route that spans over nine days(!) on the best roads in the world.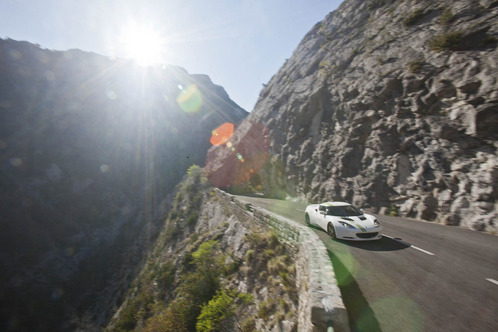 More driving
By extending the event one day, and with some clever planning by Jens Sverdrup, we are now able to include six(!) more mountain passes: Stelvio Pass (Top Gear best road), Ofer pass, Fluela pass and Susten pass. We are also removing Gotthard pass and driving the Lukmania pass and Oberalp pass instead. Stelvio is a classic. But it is not our favorite for Gran Turismo Europa 2012. We believe strongly in Fluela pass or Lukmania pass being the ones that you will enjoy the most with your super car. Fluela is fast and fun, while Lukmania offers other qualities. And to find out what exactly those qualities are, you will need to go there by your self. Or with us in September.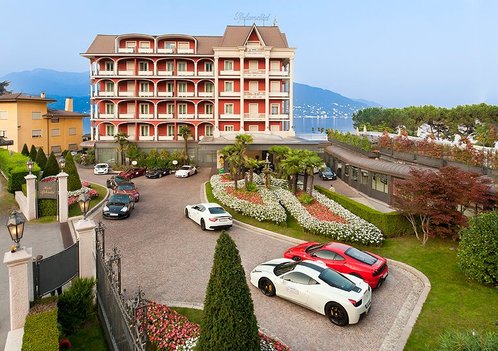 Upgraded hotels
All hotels along the route, except the fantastic Splendido Hotel by Lago Maggiore (Peters favorite hotel in the entire world, that doesnt need to be upgraded) are upgraded to better standard. We don't think you can upgrade the hotels any further now. We start in famous Villa d'Este and end the tour with two days in Byblos Saint-Tropez. The average price for a room night en route is a staggering 440 EUR.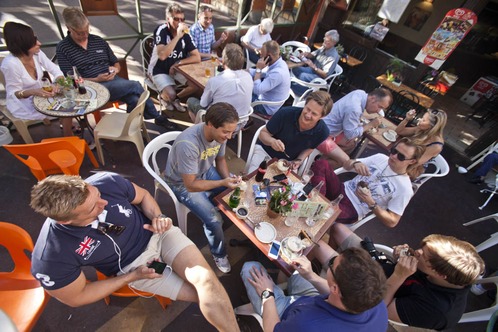 Lunch beyond schnitzels

All restaurants selected for lunch, except Relais-Saint-Hubert on Route Napoleon, are changed. No more bad schnitzel on Klausen Pass höhe. No more dry spaghetti on the peak of Gotthard. From last year we have learnt to not stop on top of mountains, because the single restaurant there has monopoly on food at their location. And they don't have to care about their customers. Instead, we stop at idyllic village restaurants in the valleys and have much better food. We are amazed by the difference, especially in Switzerland.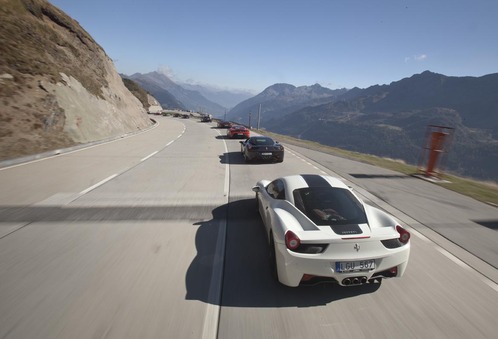 Driving in the Alps

Driving over a high altitude mountain pass is a very special experience. Many drivers, including me, feel intimidated by the scenery the first time. The bends are sharp. The drops are sometimes over 1000 meters. But after a while it gets better. The fear becomes diluted. And after a while your fear lets go altogether and something amazing happens - the joy of driving becomes totally overwhelming, Almost like a drug of some kind. The amount of adrenlain in your system has never, ever, been this high.

And soon you will drive through bends at ridiculous speeds, challenging the laws of physics in every step you take. The sound of your engine echoing in the valley. And you are enjoying every second of it. It is a strange transition that takes about a day. From being completely gripped by fear to total joy.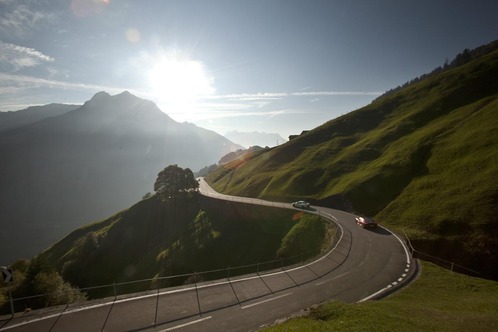 The route

The route for 2012 goes through three countries and spans over 2000 kilometres. Some of the stages are over 500 kilometres and take half a day. Some of the more challenging Swiss stages are less than 250 kilometres and still take the entire day to complete.

The driving covers no less than X mountain passes. We only stay at the best hotels en route. Villa d'Este is one hell of a hotel. Probably one of the best in the world. So is Byblos in Saint-Tropez. And why not stay at the also famous Belvedere in Davos. Yes, thats where they have the annual economic forum.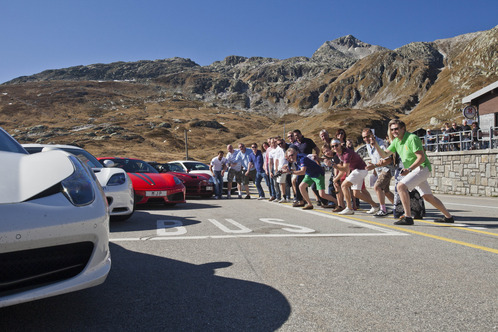 The company

The most important ingredient of a great road trip is who you are going with. And I'm proud to present what probably is the best company ever. We have 28 cars and over 50 people going for this years trip, which is now fully booked. The majority of the participants are from Norway and Sweden. Starting last year, we se a strong trend in other nationalities joining. We have three Polish teams and four Russian. The cars are on a very high level, too. Starting from the ubiquitus Porsche 911 to Ferrari 458 and Lamborghini Aventadors. Even a Koenigsegg CCX attending.

Join us

We are sorry, but this event is fully booked. To enquire about late registration, please contact us directly. To view the route, please go to the web page, which is now updated with the final version.