Welcome to Gothenburg!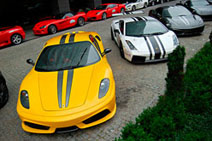 The second-largest city in Sweden. Pearl of the west coast. Fantastic archipelago. Vibrant nightlife. Great soccer team. Home of the only permanent city race track in northern Europe - and the destination for hundreds of super cars on the last weekend of September.
Gran Turismo Events have, as the first non-racing organization been able to secure the city race track in Gothenburg for a massive end-of-season event the weekend of 25-26 September. The event starts with check-in and a party for the drivers on Friday 24 in Novotel.

"I have been following Gran Turismo Events closely, and are impressed by their achievments during this year. It is a true pleasure to host their end of season event on the City Race Track", says VolksWagen Eco Race Arena Managing Director Thomas Lindskog.
The city track - VolksWagen Eco Race Arena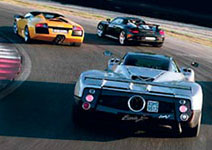 The city track - VolksWagen Eco Race Arena - is built in the harbor (Frihamnen) and is 1650 metres long. With excellent asphalt and a twisty layout, professional drivers agree that the track is a lot of fun. Used exclusively for venues like STCC and Porsche Carrera Cup it is now time for the world of super cars to enter the stage.
For safety reasons, we will drive in groups of 15 cars at a time on the track. We will provide experienced instructors from STCC and Porsche Carrera Cup to help you find the ideal line. You need to wear a helmet to enter the track.
Public event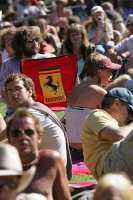 The track is open for spectators and you are welcome to join the fun free of charge. See your favorite super cars in the paddock and showing off on the track. We expect some 100 Ferraris, Lamborghinis, Porsches and the like to come to the city track over the weekend. See the list of cars here.
Please note: there is no designated parking for the general public - please chose public transportation to get to the track. The track is located in Frihamnen, the harbor area.
Working for a better environment
With Gran Turismo Gothenburg we are working towards a more enviromnentaly friendly venue, where we will drive on Aspen race fuel. The fuel gives significantly lower emissions and somewhat higher performance. Aspen will provide fuel in the paddock area.
Drivers Award Ceremony Gala Dinner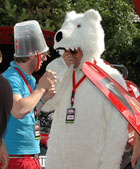 This year has provided us with a lot of new friends and memorex moments to bring back home from Germany, Hungary and Poland. Now, we will end the season with a bang - an Award Ceremony Gala Dinner for registered drivers on Friday 24th September - where we take a moment to highlight the best moments and achievements of the season 2010.
Among the categories are: Lap of the year, Car of the year and Stefan Annells special prize: Best Leadership Award. Who knows - maybe you will bring home another cup to your glorious collection. We will also present a number of surprises during the evening. The Award Ceremony Gala Dinner is for registered drivers only.
Driver Accomodation
The drivers stay at Novotel Gothenburg, not far from the city centre. Being a four star location it has spacious rooms and an excellent restaurant where we host the award ceremony.
Event Schedule
Please note that the track activites are open for the general public. Check-in, award ceremony gala dinner and special events are for drivers only.
24 September
15.00-19.00 Gran Turismo Gothenburg Check-in open in the lobby of Novotel
20.00-01.00 Award ceremony gala dinner
25 September
09.00 Driver assembly on Novotel parking
10.00-17.00 Gothenburg City Track open
19.00-01.00 Undisclosed special event
26 September
10.00-15.00 Gothenburg City Track open
Driver Registration
The event costs 8900 SEK (roughly 900 EUR) + VAT which covers two nights in Novotel Gothenburg ****, award ceremony gala dinner, two days on Gothenburg City Race Arena with instruction and catered lunch, and probably the last chance to meet all your super car friends this year. All this for car with driver + passenger.